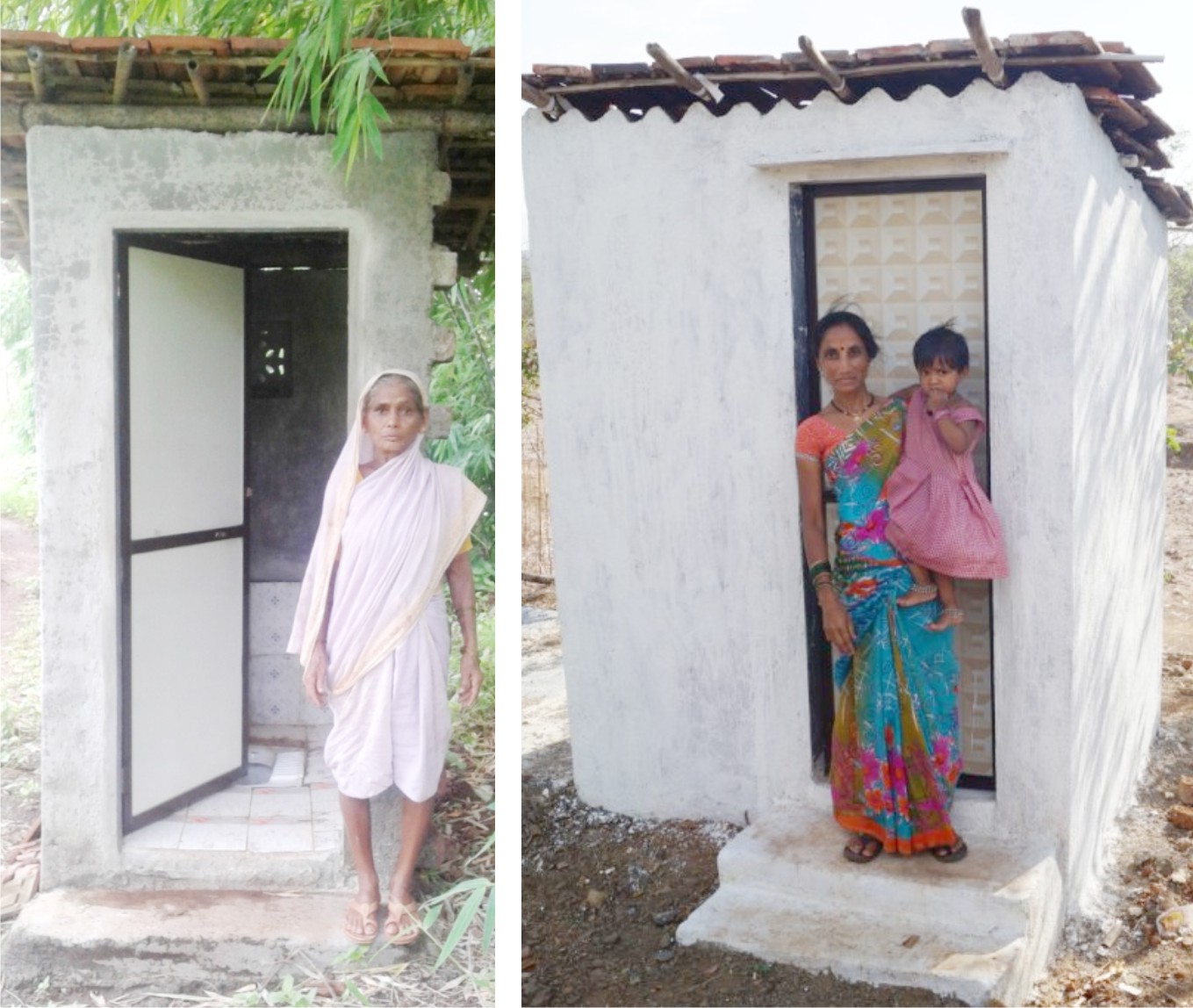 ---
India has the largest population of the tribal (indigenous) people in the world. Tribals constitute 8.14 percent of the total population of the country, numbering 84.51 million (2011 Census). Tribal people are the poorest in the country. 52 percent of Tribal population is Below Poverty Line. Over 50 percent of the tribal villages and hamlets have no access to public transportation facilities and roads. They mostly depend on marginal farming, agricultural labor and unskilled work for their living. Sizable numbers of them are now landless laborers.
Open defecation is vastly prevalent due to lack of awareness on sanitation and hygiene and absence of sanitation facilities. Low level of education and high school dropout rates are very common among Tribal children.
Thane district where the project is located is homeland of five different tribal communities: Thakar (or Thakur), Katkari, Kokna, Koliand Warli. 14.74% or about 1.2 million of the Thane district's total population is tribal. There are three Talukas(Administrative Blocks) where the tribals account for more than 90% of the population and there are three other Talukas where they are more than 50% of the population. The existence of hunger and malnutrition among the tribal children in the district has always been there for several years, mainly because of the large scale deforestation, shifting of the tribal habitats, chronic poverty among them, traditional beliefs, customs, superstitious practices, etc. combined with high level of illiteracy, poor infrastrure.
Karunya Trust implements sanitation and community development interventions for tribal communities of Thane district since 2010 to address their sanitation and community development needs. The intervention also facilitated change in knowledge, attitude and practices of target community towards health, hygiene to curtail the practice of open defecation in the target communities.
Achievement: in a span of two years Karunya Trust could provide sanitation units to 330 familes in 8 villages of Kalyan and Ambernath Taluka in Thane District.